The comedia team recently celebrated the wedding of two of our own. Shaun and Carmen first crossed paths when they were 15. Carmen was an exchange student in Ireland to learn English. Shaun remembers the moment she walked into their class. That morning, Carmen had been put in a grade three years below, and had thought all the Irish kids were tiny and she was a giant. Everyone realized which grade she belonged in, and she wasn't so big anymore.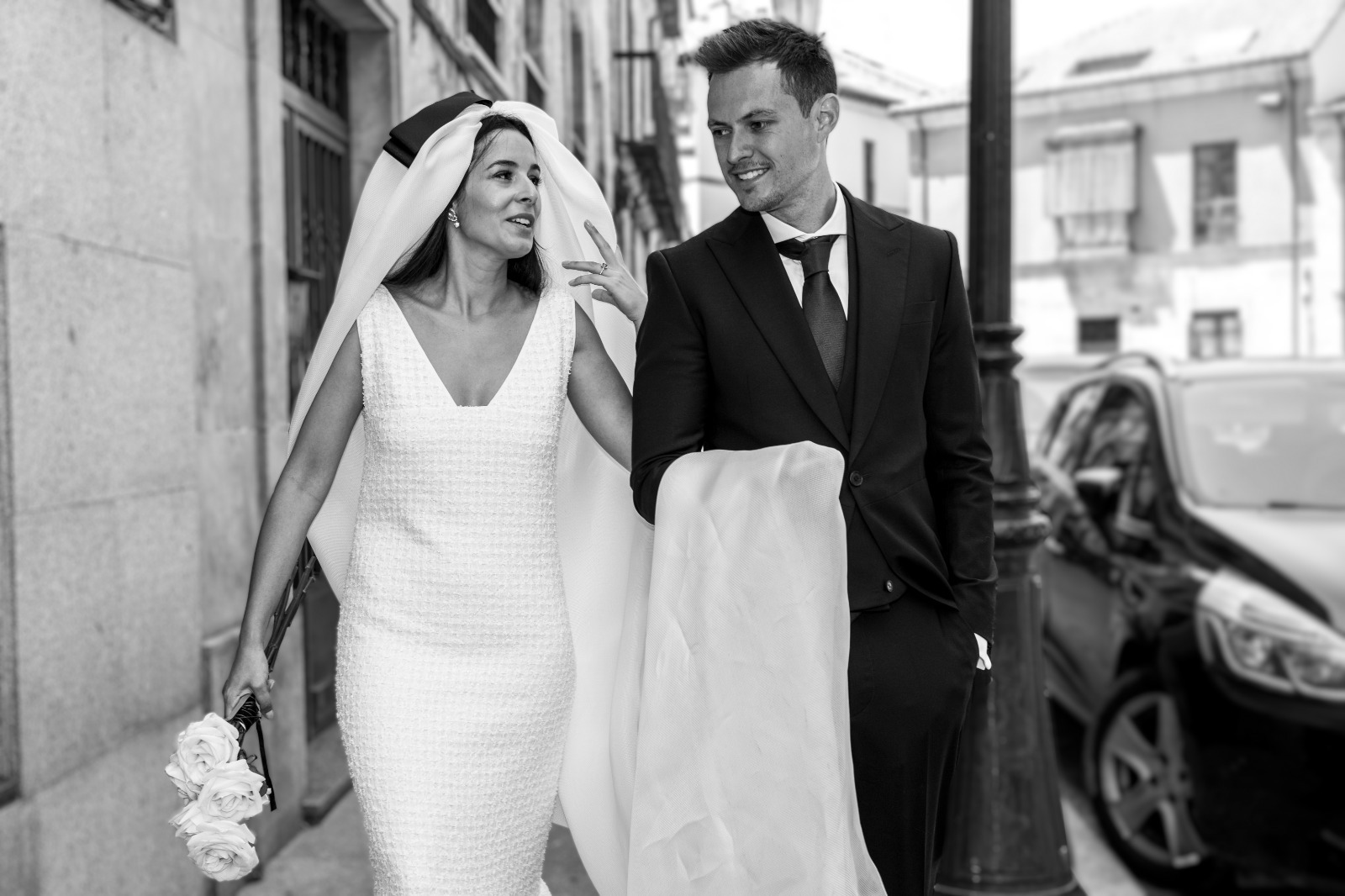 After their year together as kids, Carmen and Shaun lost touch before eventually reconnecting five years ago in Vancouver. Working remotely during the pandemic, they took the opportunity to travel the world together. When it was time to find a place to settle down, they chose Spain, Carmen's home. This led to their eventual wedding in Salamanca. They considered Ireland, but decided against it because of its notorious lack of sunshine. Although very hot on their wedding day at 36°C (97°F), they were happy to avoid a rainy Irish summer.

Carmen and Shaun were thrilled to have six members of comedia, along with their families, in attendance at their wedding. The happy couple sincerely appreciated everyone (from 11 different countries in total!) making the effort to be there. When Shaun first started working for comedia,


"I never thought I'd see a day where everyone from work would show up for my wedding!"
Spanish and Irish cultures blended beautifully for Shaun and Carmen's special day. The day itself was simple: a church ceremony followed by eating, drinking, and dancing until collapse - a beloved tradition in many countries.